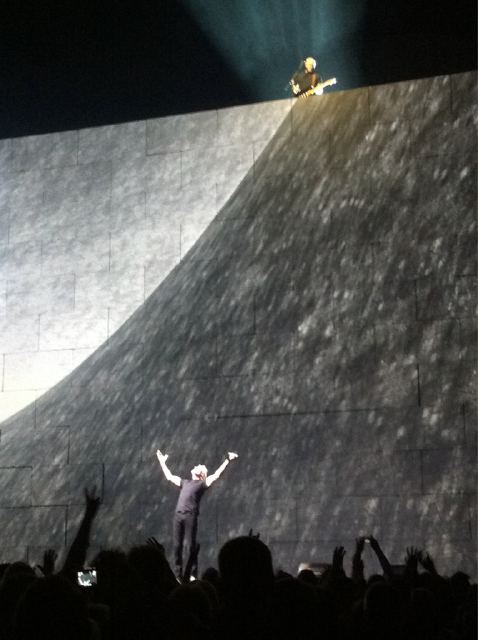 David Gilmour joined old band mate Roger Waters on stage tonight at London's O2 Arena to perform in Roger Waters' epic tour of The Wall!
David played lead guitar on Comfortably Numb using his black Fender Stratocaster guitar and also brought his mandolin out at the end of the show for the final song, Outside the Wall.
The concert, which is being filmed, was also attended by Pink Floyd drummer Nick Mason although he did not perform. He did, however, join David and Roger on stage at the end!
Read full story >David Gilmour Joins Roger Waters On Stage at London O2

Nick Mason Joins in too!